The Majors Dodgers are on a roll, now 6-2 on the season
It's been an exciting season for the Majors Dodgers, who have only lost two games and have been finding ways to win all season. Great pitching from Max Mihai and Nate Gasca (pictured here), along with Eli Webster, has anchored the team.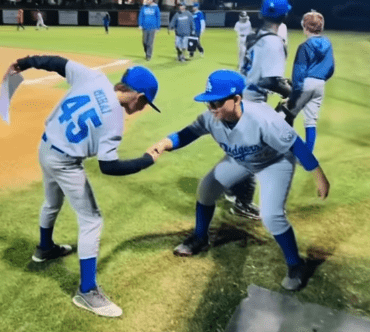 Laguna Hills AAA teams clash
The Red Sox ended the Angels' win streak, handing them their first defeat of the season in a hard fought contest.  The Red Sox came in ready to play and took advantage of some timely hitting and smart base running.
The Dodgers won their third in a row, advancing to 5-1 on the season. The Red Sox kept it close with some big hits from James Pitt and Darren Chen, but in the end Michael Orduno's key hits and closing pitching performance proved to be the deciding factor. Xavier Lasala (pictured) made a great diving catch at first, while Orduno made an excellent grab at shortstop to anchor the Dodgers' defense.