Selected Game Recaps and Highlights
Thank you to those who sent in pictures and a few words. Remember to send in pictures, recaps, and videos to media@LHLL.org and we'll try to feature everyone!
Huge bomb for Truett as he puts one over the fence for the combined LHLL/AVLL Intermediate Cubs!
Check out this awesome video of Truett's big hit!
AA Padres Pitch a No-No, Defeat AV Padres 3-1
Cayden Goodman, Wyatt Beale and Jackson Fliegler combined for a six inning no-hitter to lead LHLL's AA Padres over the AV Padres 3-1. The AV Padres' only run came after a walk followed by stolen bases and a passed ball at home. Both teams made great defensive plays in the field to keep the game tight.
Dylan Mitchell, Jack Tran, and Josh Scuri drove in runs for the Padres in this closely matched game that felt more like a MLB game than a AA Game.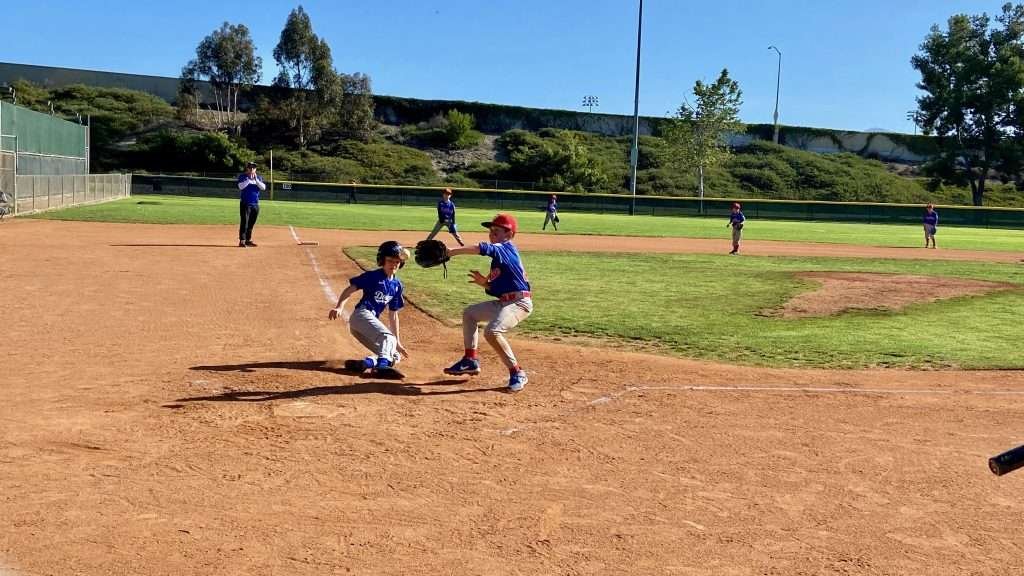 AA Dodgers Fall in Close One
The AA Dodgers suffered a heartbreaking, last-inning loss last Tuesday night, falling to the Mets, 15-13, despite eight hits and some very exciting defensive plays. The Mets got an early lead, but the Dodgers fought back to within two runs by the end. Offensive highlights included an RBI double from Alex Tsujiuchi in the second inning, followed immediately by a two-RBI single from Landon Chen. James Pitt and Nolan McCarron added hits, reaching safely in all three of their respective at-bats, along with hits from Anthony Kamae, Darren Chen, Colin Bohm, and a clutch RBI single from Wyatt McCaslin with two outs. Darren and Landon Chen highlighted the Dodger defense with strong infield put-outs from third base and shortstop. Isaiah Romero also tagged out a runner stealing home late in the game. In the 5th, a Mets outfielder made an incredible sliding catch to prevent what would have been a game-tying triple by robbing Romero of a ball he crushed into deep right field. Oliver Fast received the game ball for his efforts, in addition to his great attitude and team player mentality throughout the season.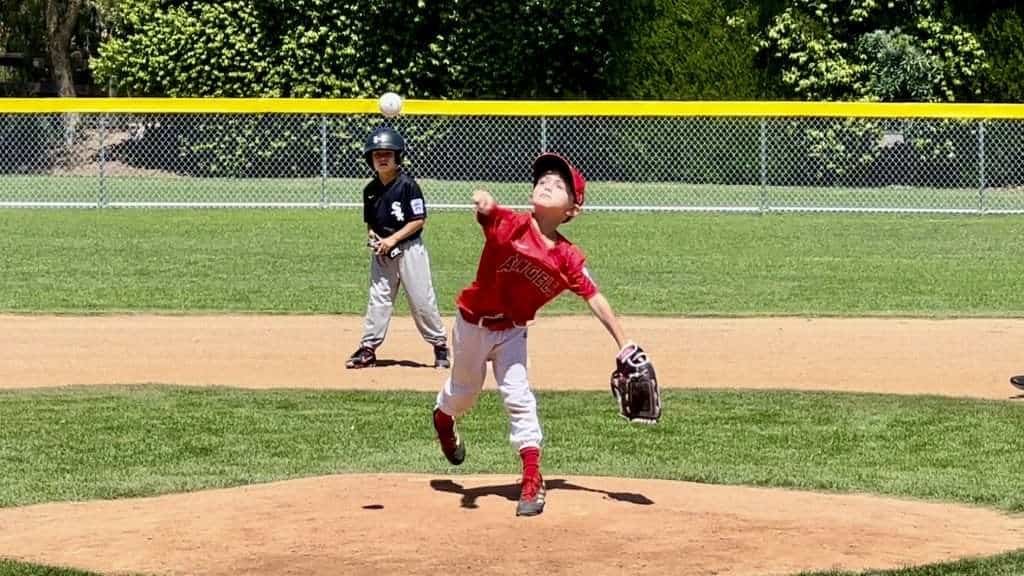 The A Angels and White Sox met for the third time this year. The Angels pitched a bunch of first timers, with Mason Buccola, Evan Choo and Crosby Fliegler making their debuts on the mound.
The White Sox made some key defensive plays and pitched fantastic in this well played game.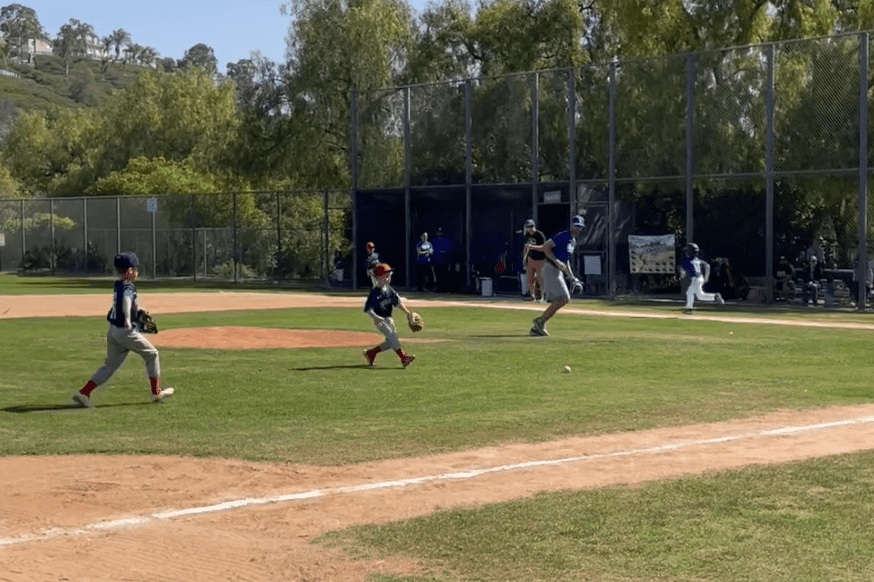 Red Sox starting pitcher Colton Smith made his season debut as starting pitcher, earning him the game ball. Roman LaSala launched a double to left field picking up an RBI and Judah Ruttan made some great plays behind home plate as catcher.